living in la gave me the opportunity to do a lot of crazy things, i worked for a movie producer, started my own tshirt line, did the door at one of the hottest clubs in hollywood and so many other things... but the best part about la was meeting people...how can you beat a place where millions of people go to follow their dreams, you meet amazing people on the way to yours... ive decided to interview a few of them on fashion and life and share it with you, some of them you may know, some you may not but either way they are forces in my life and influences in fashion...mine and hopefully yours
my first interview is with my friend aj celi, i first met aj while working at playhouse night club in hollywood...i noticed her style right away, it was this perfect storm of rocker chic and fashionista, she melded a vintage nightie with a pair of ysl booties with ease and she had the fun flare personality to match...i think we have the most similar sense of fashion then anyone else i know, there were days when we worked together that we would show up wearing almost the same thing...i got really excited to interview aj about fashion because we shopped together in la, we borrowed each others clothes but we never really had a little chat on the subject, so here it is...my first friend on fashion...
(the pictures attached are aj's own and so are the answers)
youngandthebangin:
how would you describe your personal style now?
aj:
Because Rock N Roll influences my daily life I like to keep a hint of that in my wardrobe but I wouldn't consider myself a "rocker Chic" per se. I like Halston and the 70s seem to influence a lot of my style. -vintage rock with a classy edge- That's my personal style
yb:
what designer could you not live without?
aj:
I wouldn't say I am great with "keeping up with the Joneses" so it isn't about living without a designer (there are so many designers I love) BUT I couldn't live without a great pair of High heels to complete my outfits. Sometimes that's all you need ;)-
yb:
speaking about designers that we couldn't live without, i know you wear a lot of mcqueen; how do you think alexander mcqueen's passing affected the fashion industry or his line in the future?
aj:
Because the Fashion world is such a small tight knit family --I think the loss of a true talent/ a good friend / and someone with more foresight for fashion than most designers out there. He has the ability to see what would be in style in 200 years.
In May 2010, Sarah Burton, McQueen's right hand design aide since 1996, was appointed to carry on Alexander Mcqueen--Sarah has played a pertinent part of AM's design and fashion shows. I I believe she will carry on his legacy with a huge amount of respect for the late Alexander Mcqueen.
yb:
What's in your purse right now?
aj:
I have my everyday planner/diary/notebook
Cell phone
To DO list
Credit Cards
Change in Euro Pounds and dollar (traveling)
License
Oliver People Sunglasses
Tons of jewelry (keeping it close while traveling) Cartier Necklace/Cartier Watch/ Alexander Mcqueen RIng /Cartier Watch /Givenchy Necklace /Chrome Heart Ring/ Tres Glam Skull Ring/Tres Glam Evil eye Necklace/Two rings that were gifts from Billy Duffy/Good luck skull bracelet (Wow I am the epitome of someone you want to rob!)
Whitening Toothpaste
Few receipts
Business Card from Maximillian Gallery in Sunset Marquis Hollywood
Schedule of my Hairdresser who blows my hair out
Blistex
Hair tie
2 Blue Pens
$287 (not including the change bouncing around
Equinox Gym Card
Random pieces of gum that fell out of the packaging
The Charlie Hotel Hollywood Keys
Valet Parking ticket from God knows where -Hollywood for you
Billy's TO Do List for Malibu
Cell Phone Charger
Black Eyeliner (Smashbox)
Shu Uemura Eye lash glue (not sure why-I never put them on myself)
Mini Gator pouch
Billy Duffy Guitar Pick (He threw it in there as a joke)
I COULD LIVE OUT OF MY PURSE HONESTLY!
yb:
you know really well how to go from lunch to dinner, how do you take an outfit from cute to sexy
aj:
a 5 inch pair of heels/ Jewelry & a great push up bra
Also thigh highs always make me feel sexy
An Accessory that no one else has but WANTS! (that's kinda like a little F-U sexy)
yb:
Who is the designer you think will have the most impact in the future, who are you watching, who do you think we should be watching?
aj:
Going back up to Alexander McQueen question
Sarah Burton --she is definitely someone I am keeping a close eye on because she has so much riding on her with AM's upcoming lines and continued success. I think she has the ability AND Sarah Burton is from Manchester-- So she has that UK Northern edge and trendy vibe about her. We all know amazing fashion art and music (I'm not being bias) has come out of that city!
"The creation of modern, beautifully-crafted clothes was at the heart of Lee's vision. I intend to stay true to his legacy," Burton said (I believe she will do just that)
I wouldn't call her up and coming but someone that will most definitely make an impact.
yb:
you have a really well rounded closet, but i always saw that you bang around in some favorites and incorporate them a lot; what piece in your closet do you wear the most?
aj:
I would say i throw on my fur shawl a lot -it's warm and makes an outfit complete
I am very big on statement pieces so I also throw on my YSL High Heel Boots Often
yb:
i know a lot of people admire your look; who's style do you admire most?
aj:
I would have to say Jane Birkin--I feel connected in a way with her. She has a way of being half naked in see-through outfits and still making it look classy and not over the top. I love being edgy but keeping it clean at the same time. Shocking but not asked to leave the dinner party :) --I love people that are not afraid to make a reaction from fashion.
yb:
if you could take one piece of clothing with you when you died what would it be?
aj:
I would bring something timeless
yb:
working at a nightclub and living in la we saw a lot of fashion wrongs, whats the biggest fashion faux pas in your opinion?
aj:
Dressing so over the top that instead of staying within fashion and trends it looks like a Halloween costume. I think Lady Gaga knows how to make it look artistic and sexy. Recently I've notice certain styles have gone from artistic to ridiculous very quickly.
yb:
what do you see when you look in the mirror?
aj:
when I look in the mirror I see life
yb:
if you were a piece of furniture what would you be?
aj:
If I were a piece of furniture I'd be a breathtaking chandelier, that hopefully after a few cocktails someone would swing from...
so there are it is, a few gems of bangin' from the bangin badass herself aj celi, thanks so much aj for being my friend and my friend on fashion and forever my fashion girl crush, you do everything in style...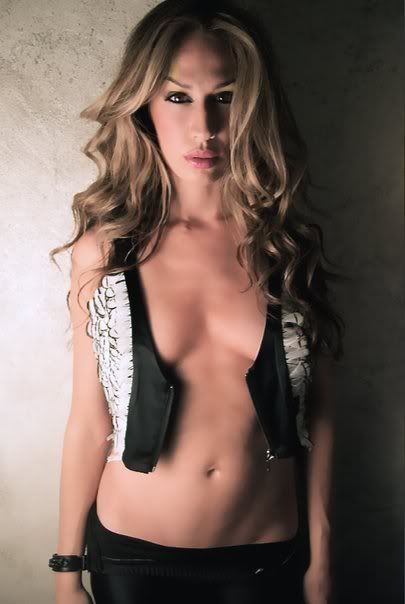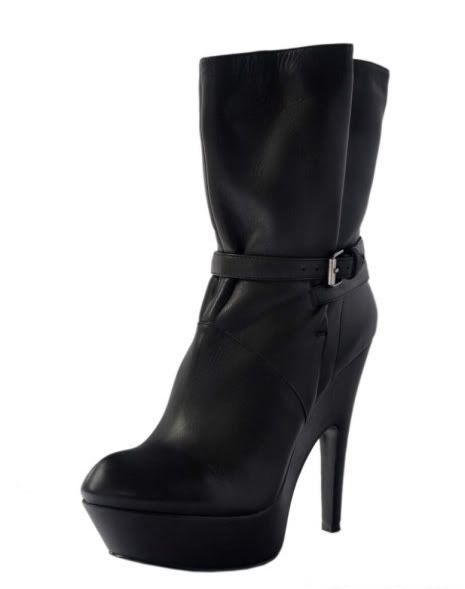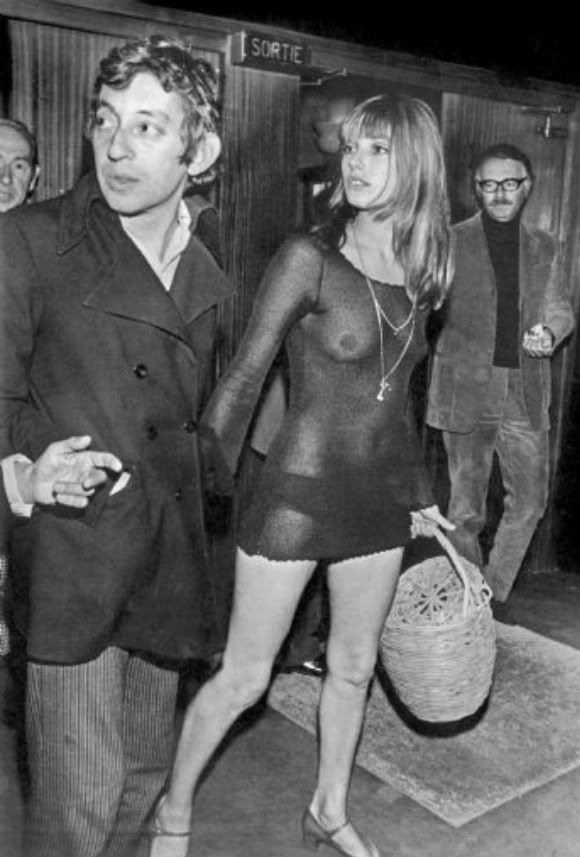 -the young and the bangin'